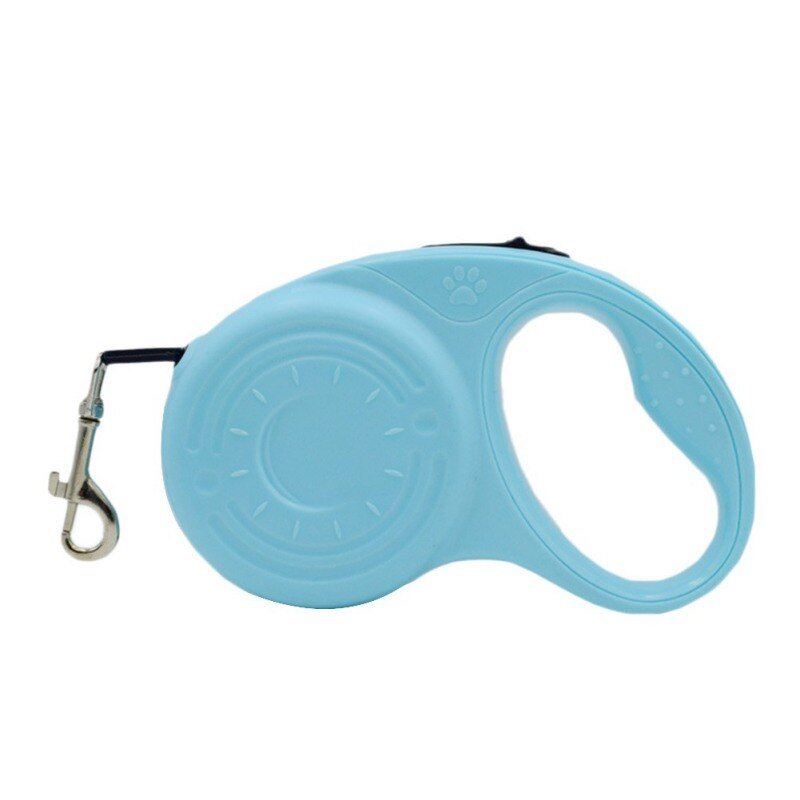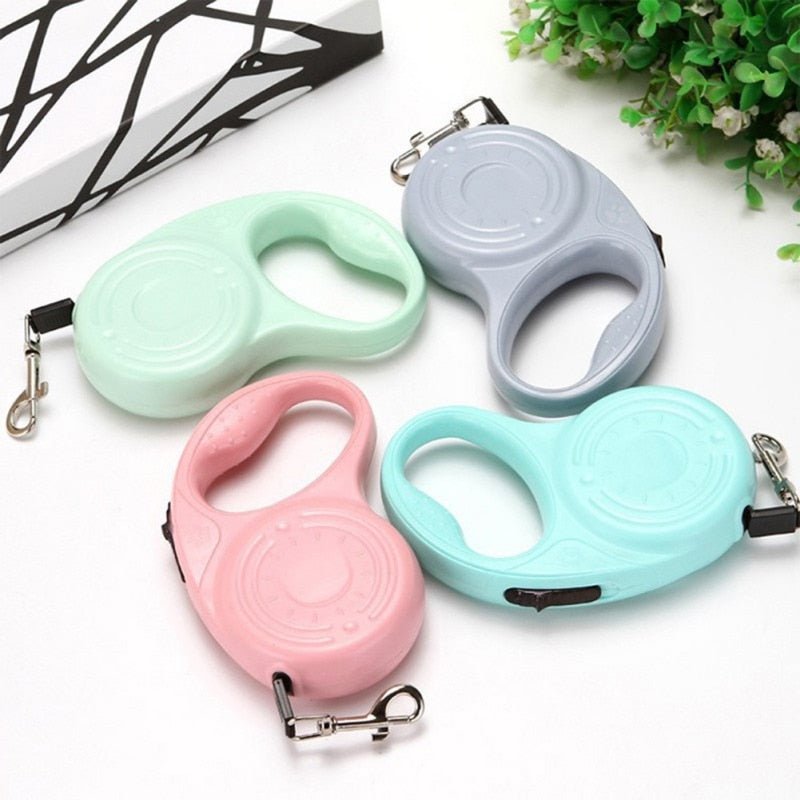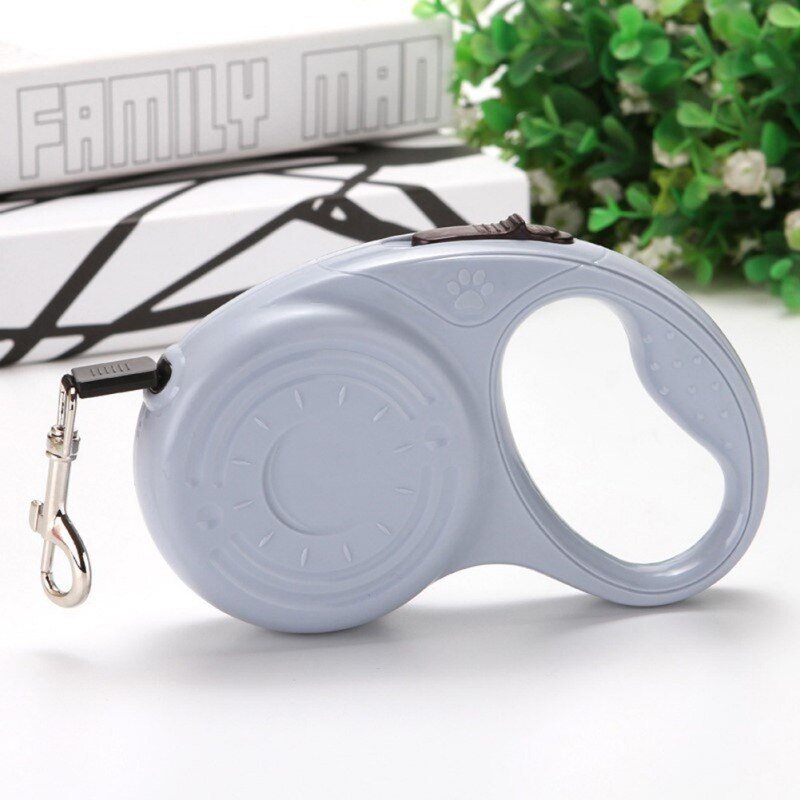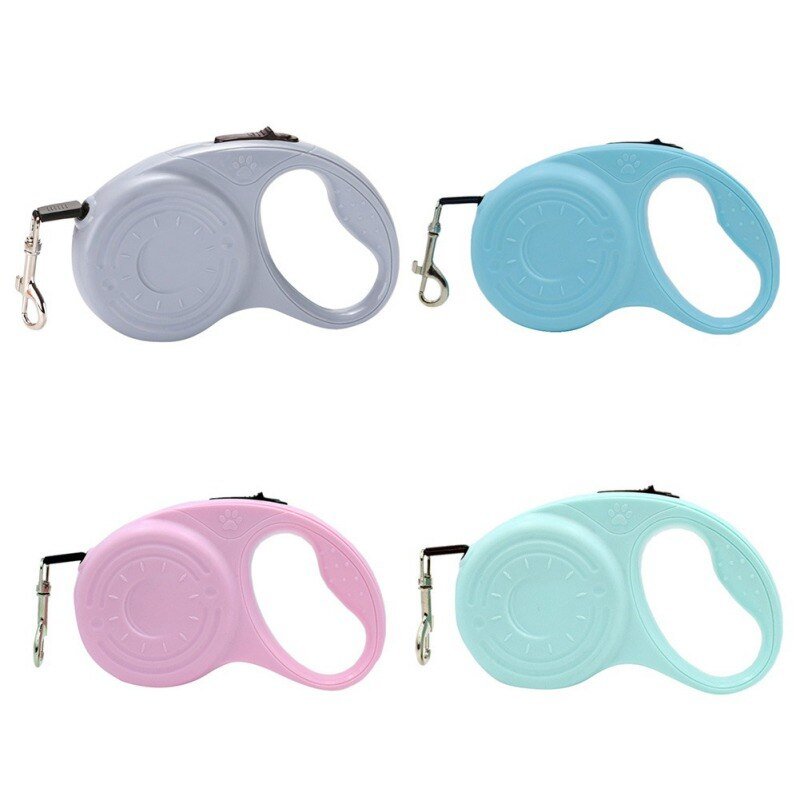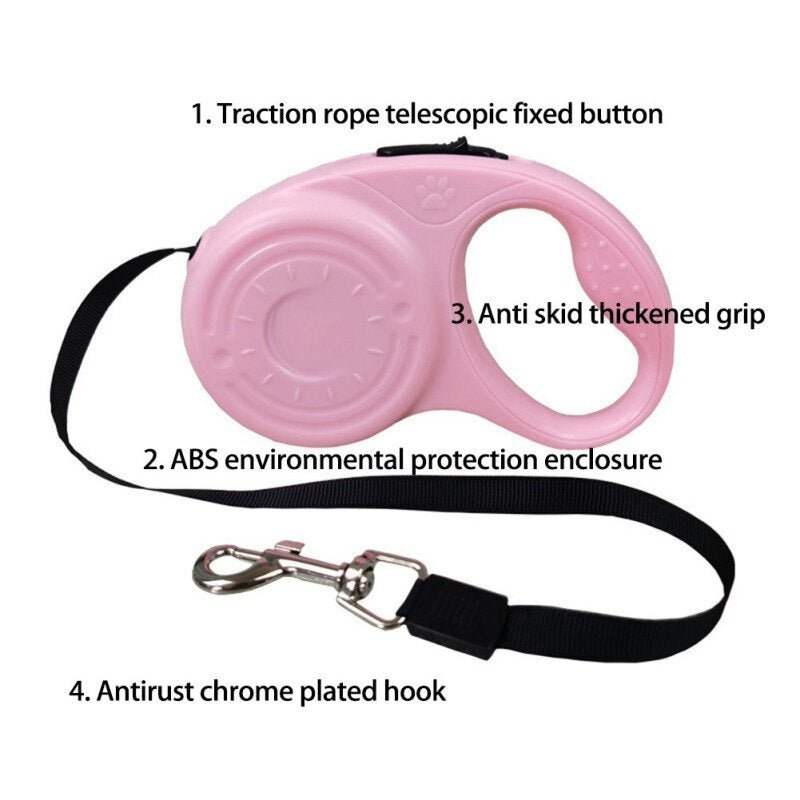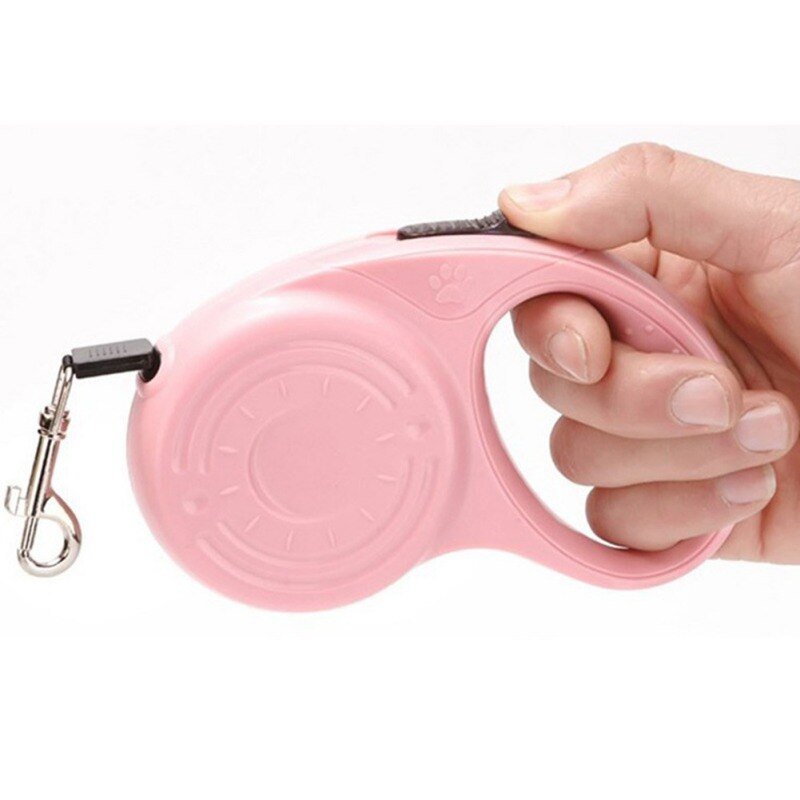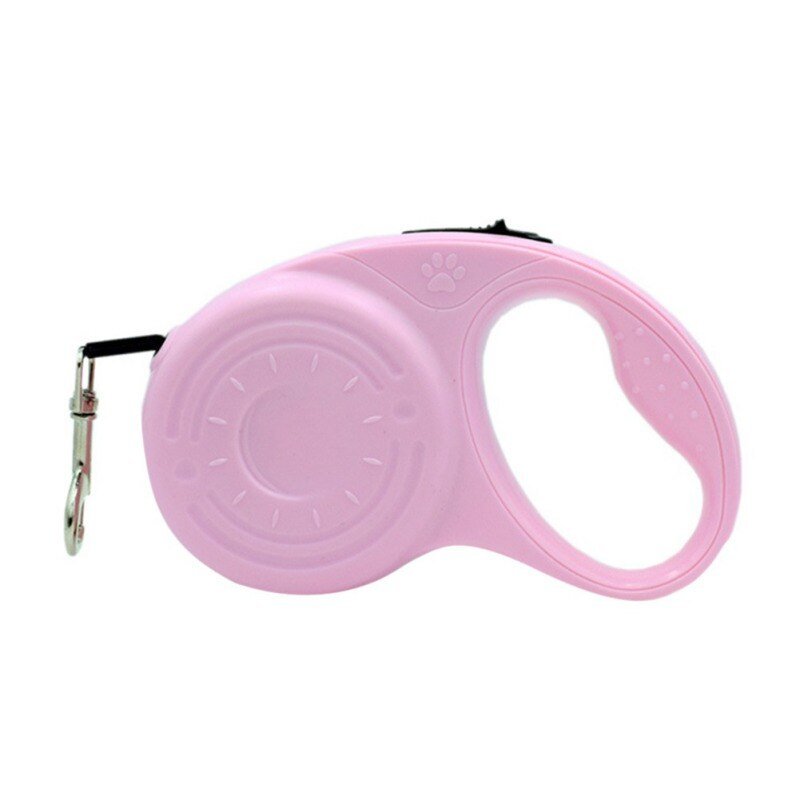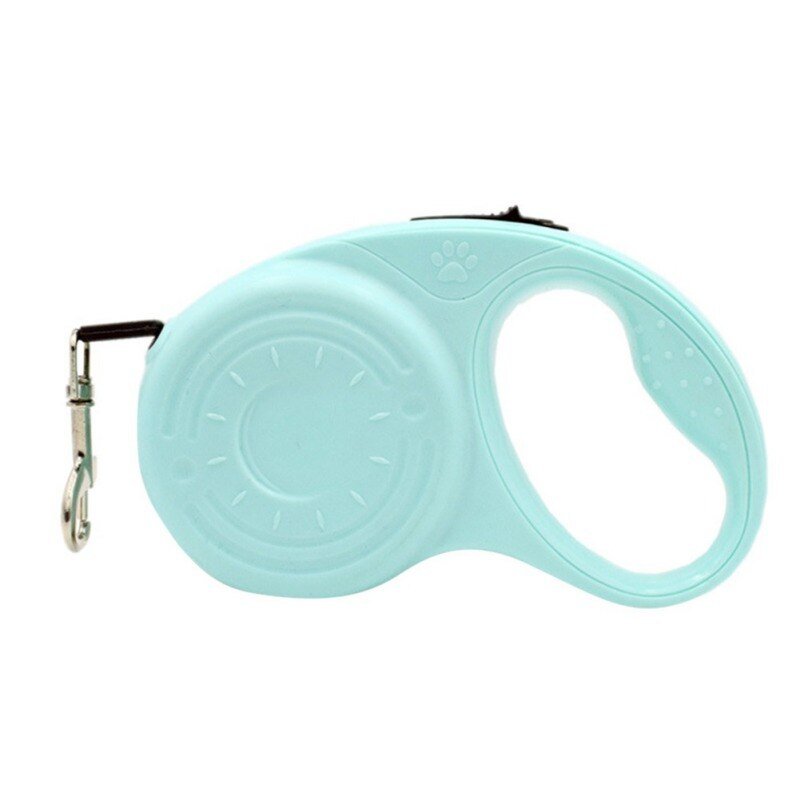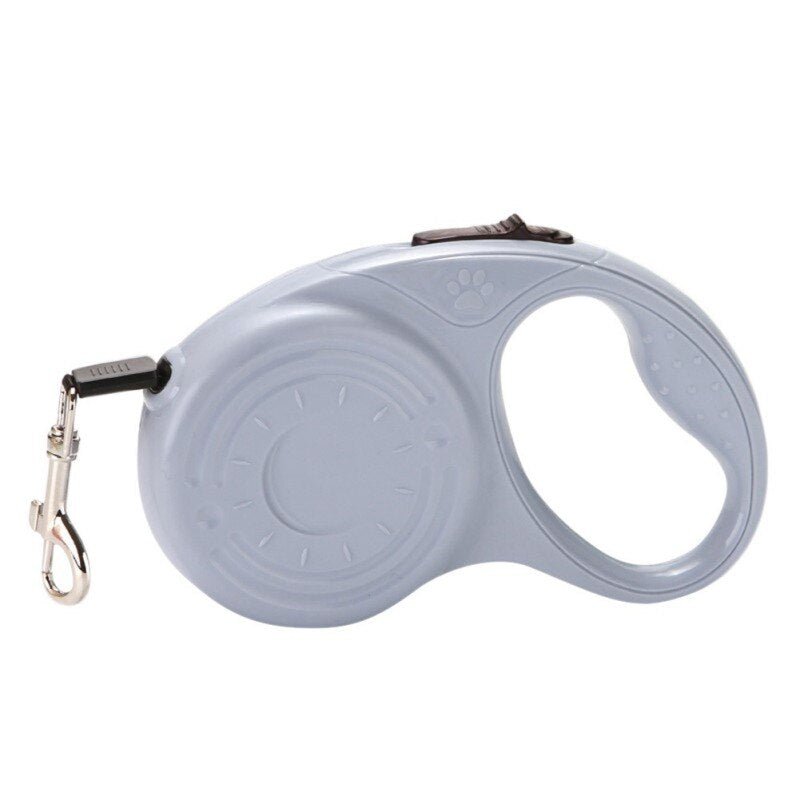 Retractable Pastel Dog Leash
Over 10,000+ Happy Customers ❤️
This product sponsors meals for shelter dogs!

Secure shopping and payment with

Details
Retractable Dog Leash is the only dog leash you need for your beloved pet. Walk at a pace that both you and your dog enjoy, keep retractable leash that way by pushing the button all the way down to lock the leash. Click the button back to slowly reel in your dog bit by bit. We know that your pooch could let its guard down and go free will from time to time. This dog leash included trash bags come as super handy at the indecent time so that you can give it a quick and easy clean up. Our size Small extends up to 10 ft, while our size Large extends up to 16.4 ft.
Features
Button with pause function allows you adjust the distance between you and your pets at anytime. You do not have to lock the leash every time you release or retract it, which is more easier for you to control your pets.
The strong and durable nylon tape can be extended up to 16.4ft, providing your pet a enough area to enjoy freedom. With a strong upgraded spring and anti-tangle rope mouth, the dog leash can be retracted and released smoothly at any angle.
Solid ABS plastic casing is friendly to environment, non-toxic and odorless, sturdy enough for your best pets sudden pulling.
Ergonomic grip and anti-slip handle fits in your hand, provide additional comfort for you during walks, especially suitable for women and kids.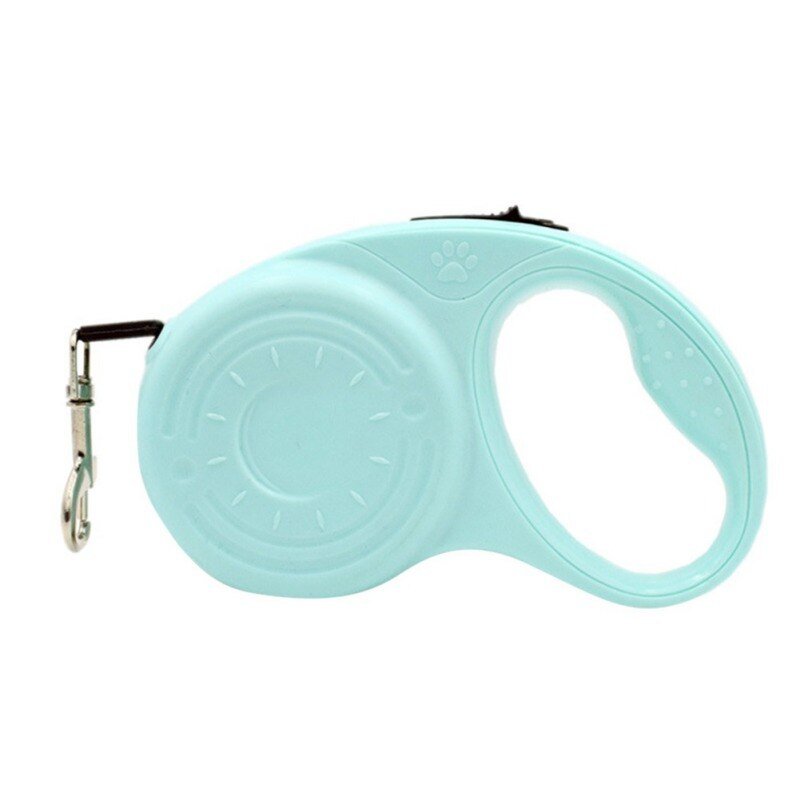 This product has no reviews yet.