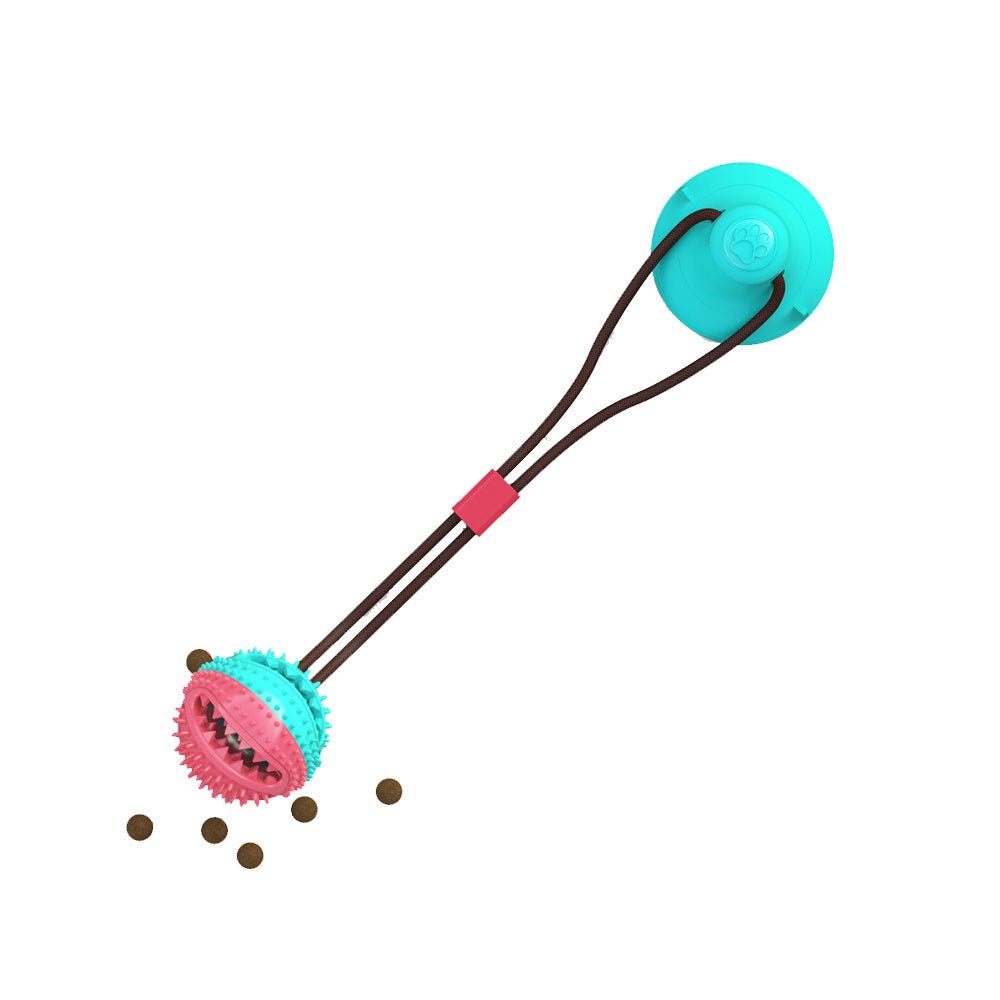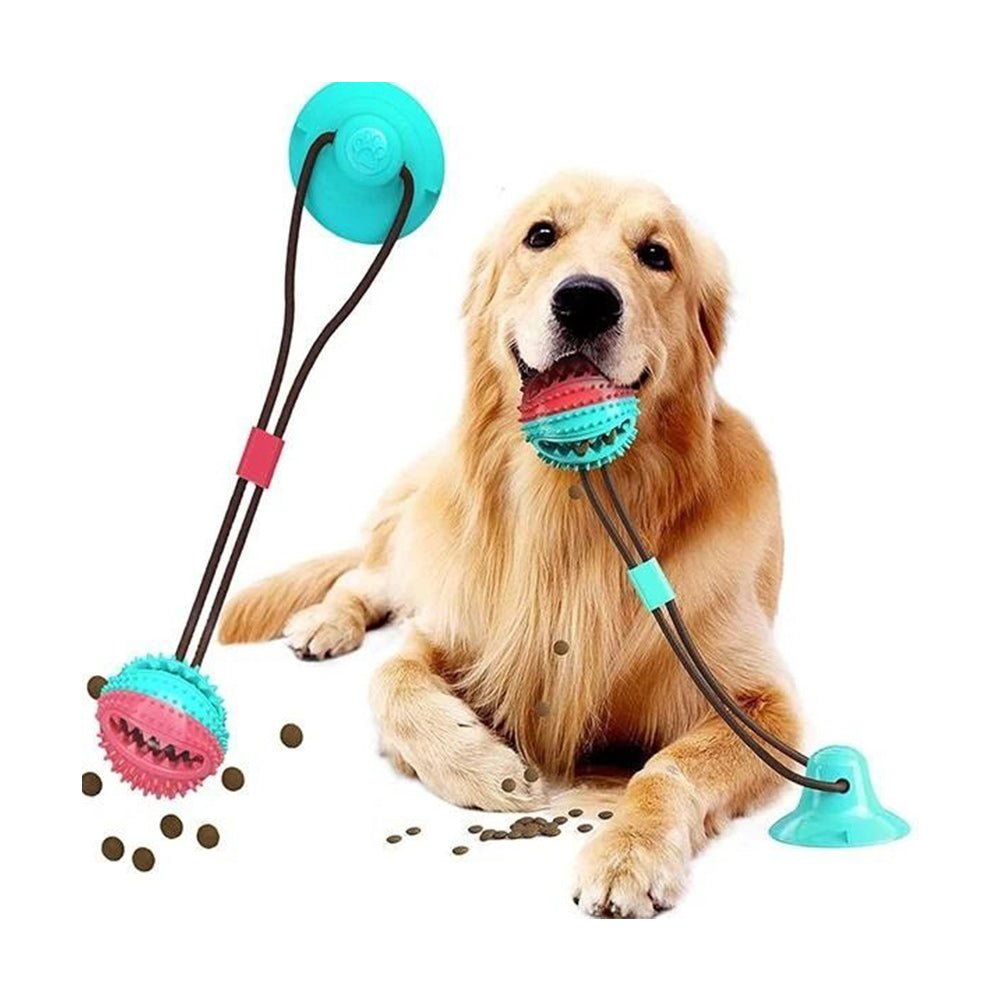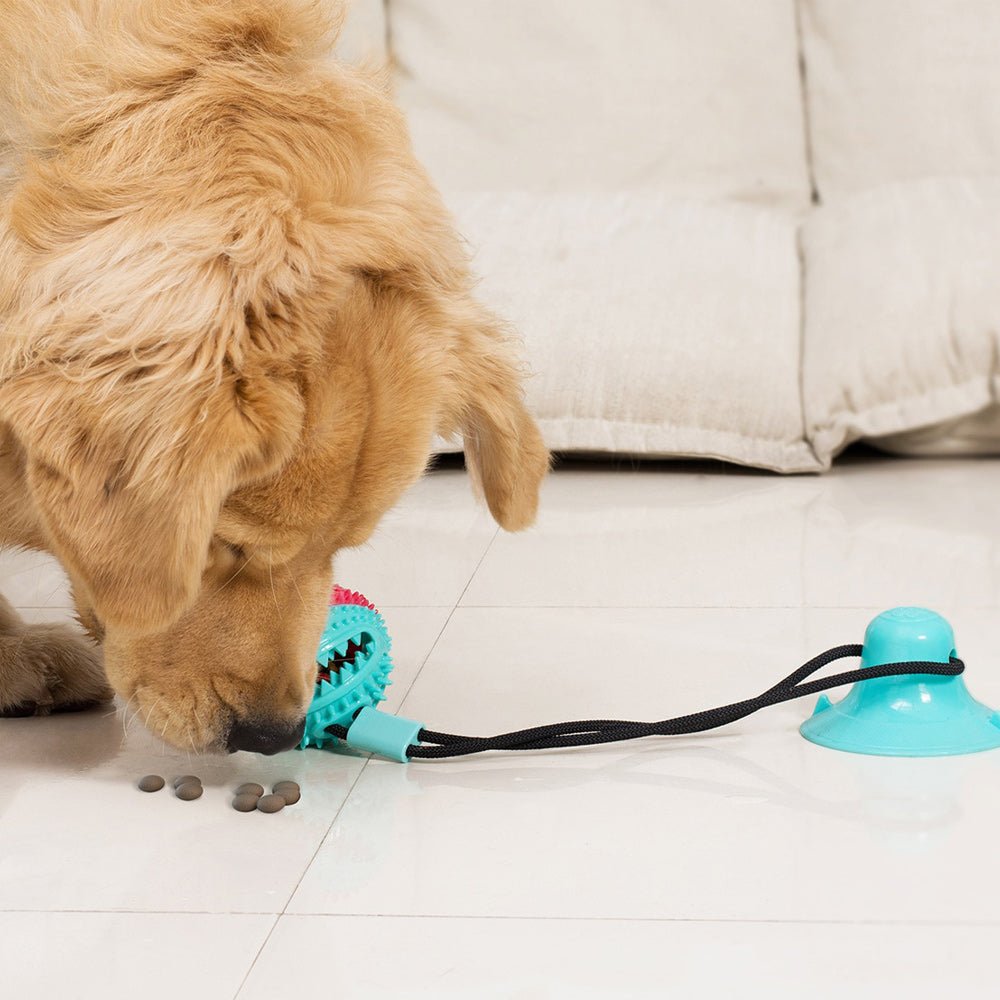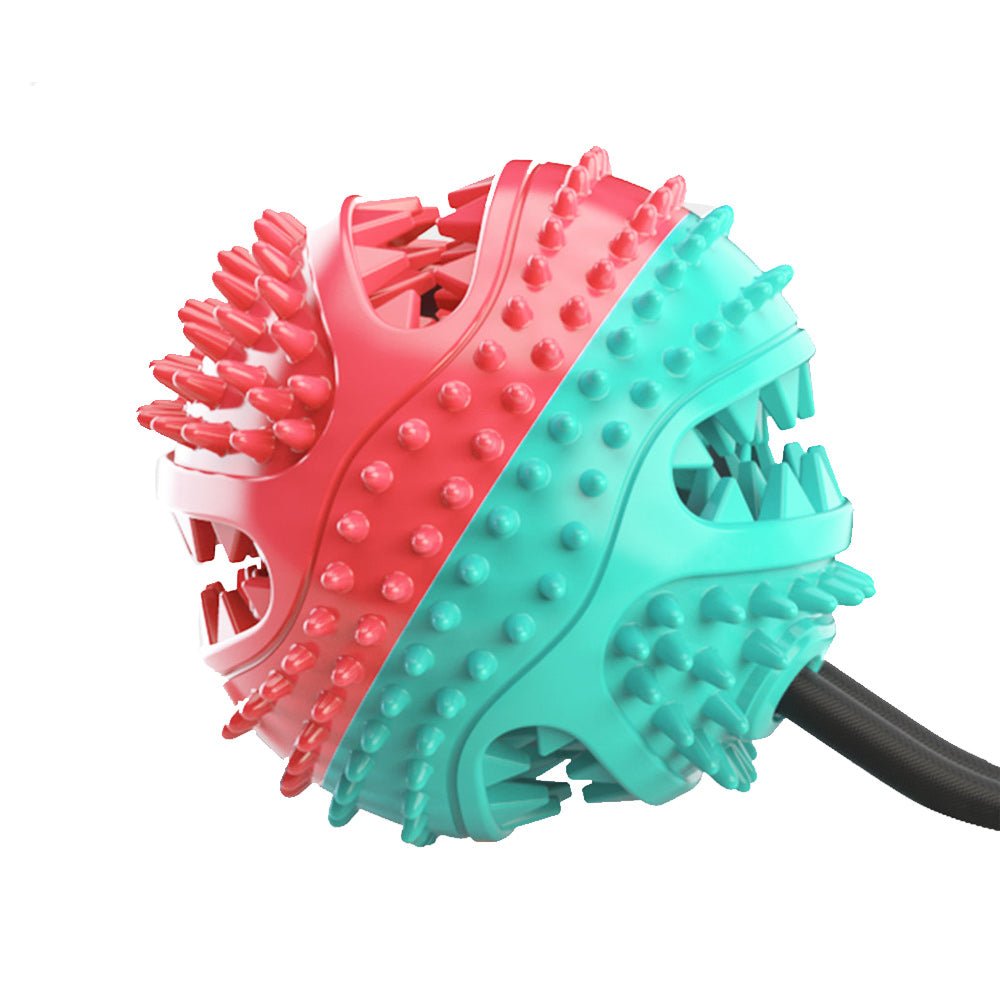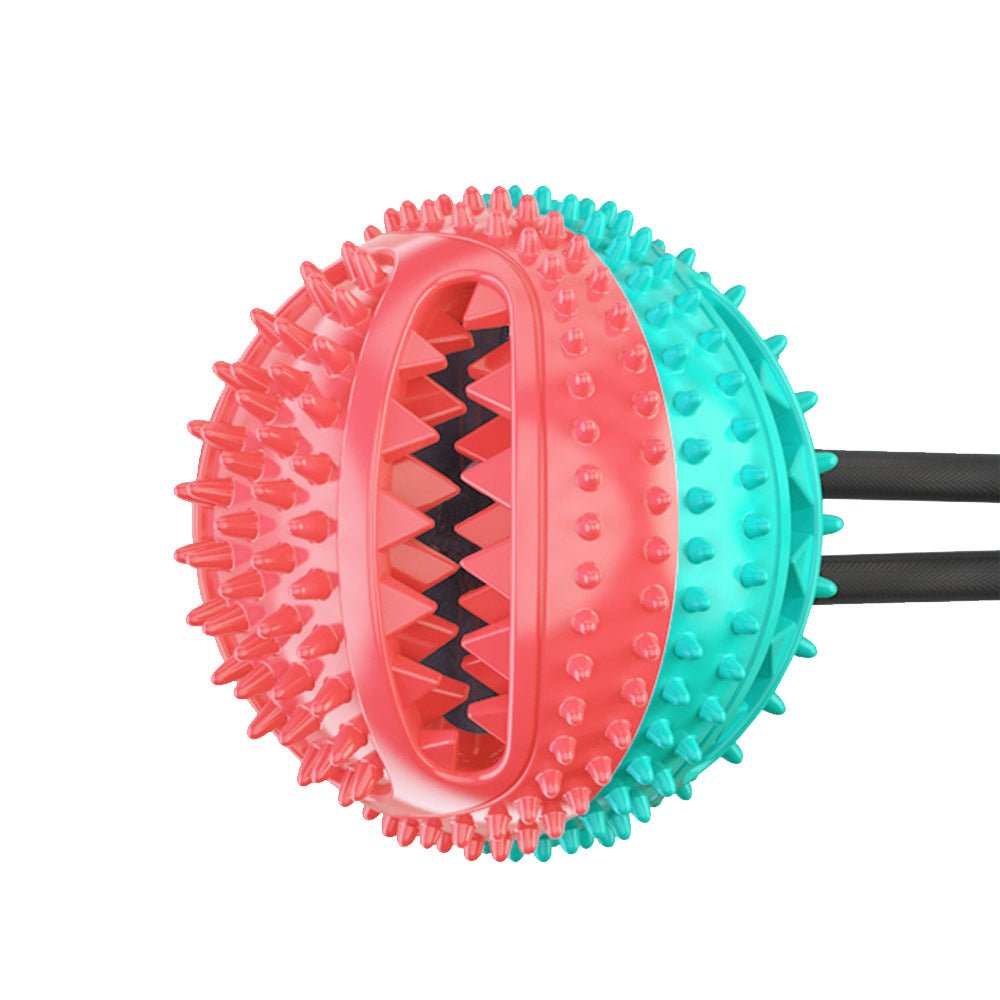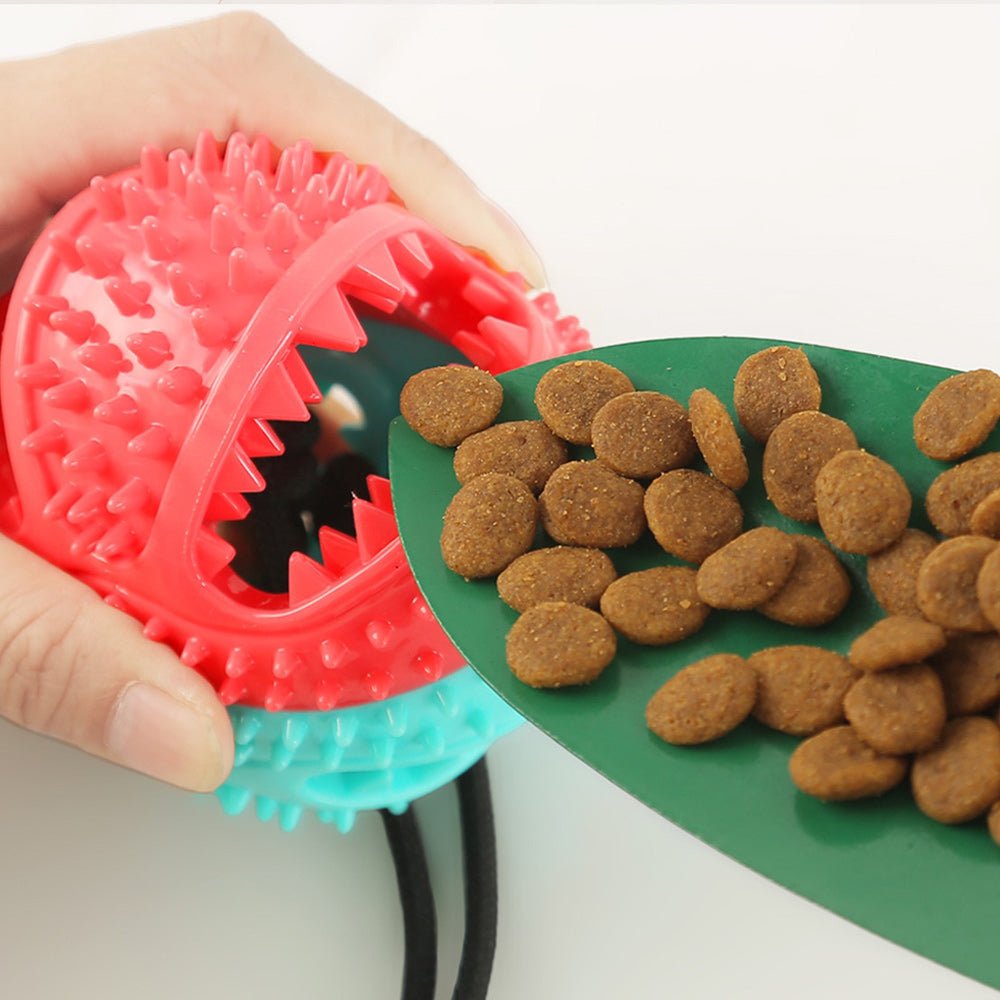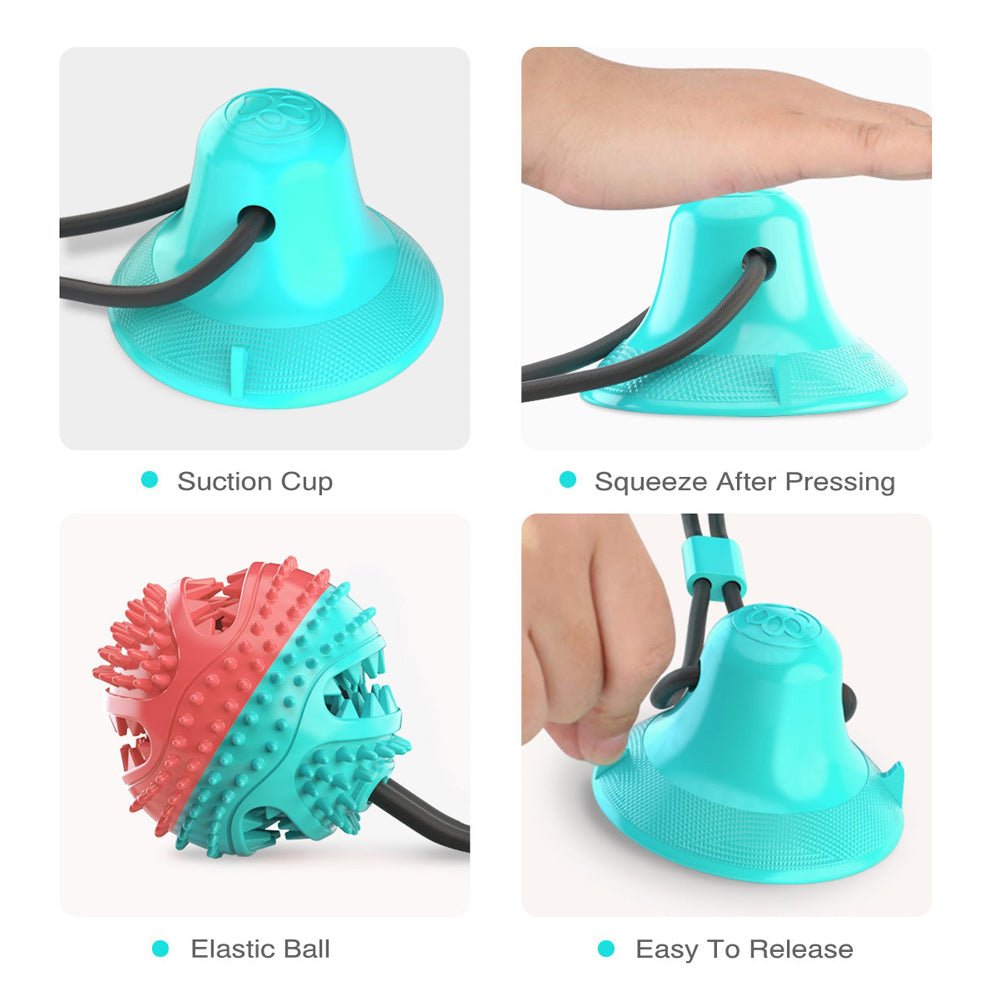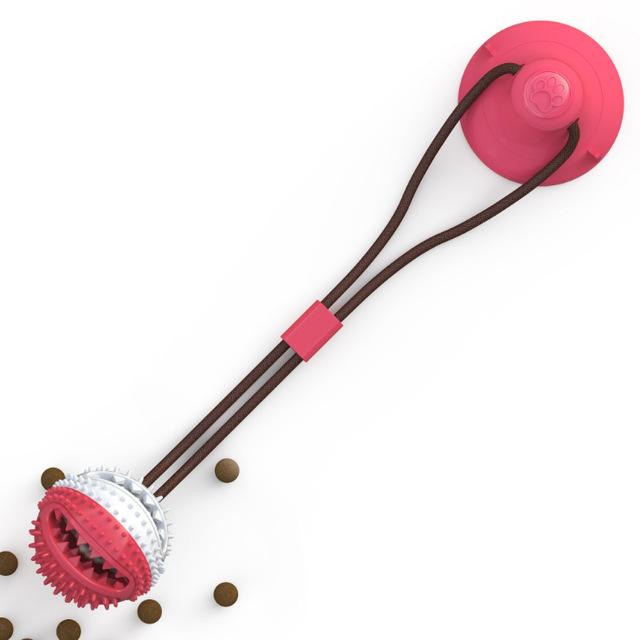 Interactive Suction Dog Chew Toy
Over 10,000+ Happy Customers ❤️
This product sponsors meals for shelter dogs!

Secure shopping and payment with

Interactive, Fun, & Durable
This dog toy contains a small bell for added engagement, and allows you to fill it up with dog food or treats! Dogs are easily trained when they are rewarded, so if you bought a suction cup dog toy before, and your pet wasn't really interested, this may the perfect toy to try next. The rugged texture of the toy also helps clean your dog's molars, to reduce built-up plaque and freshen their breath.

Highly Durable:  Dog toy can support up to 145lbs of force, deeming it the ultimate chew toy for dogs of any size.

Built-in Squeaky Bell: The small bell attached will attract your dog's interest and increase the interactive rate by making squeaky sound. Your dog will stay focused on this high-quality toy with their energy rather than destroy furniture and home goods!
Safe For Everyone: The Barkball is designed with non-toxic, high-grade rubber that will keep your doggo happy and healthy. Ch

ew toy is also made of food-grade TPR material, non-toxic and ec0-friendly. 
Easy Installation: Simply press down on the suction cup and your dog can play immediately. The

 strong suction works wonderfully on wooden and porcelain floors
Perfect for Puppies: Teething and aggressive pups will no longer destroy your personal belongings! All the attention will be directed towards this interactive chew dog toy!
Keep Effective Exercise: New dog toy will encourage your doggo to be more active and do more runs around the house, promoting a healthy body and reducing fat! Our interactive dog toy will also help decrease your pet's anxiety and correct their chewing behavior and habit.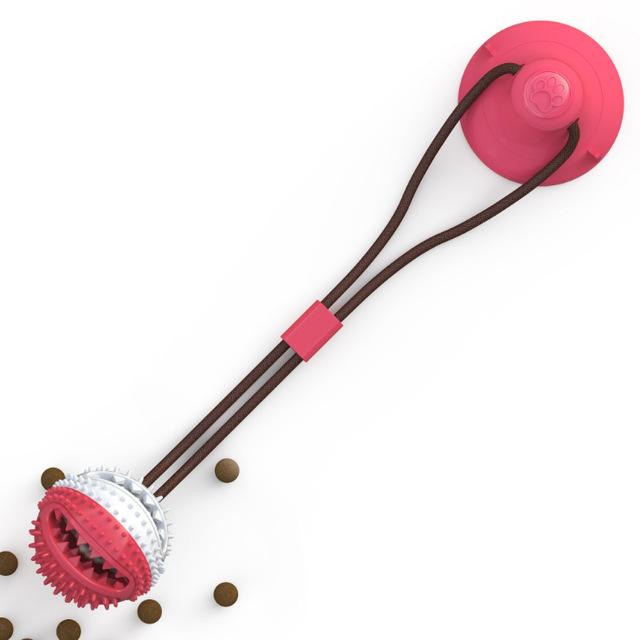 This product has no reviews yet.