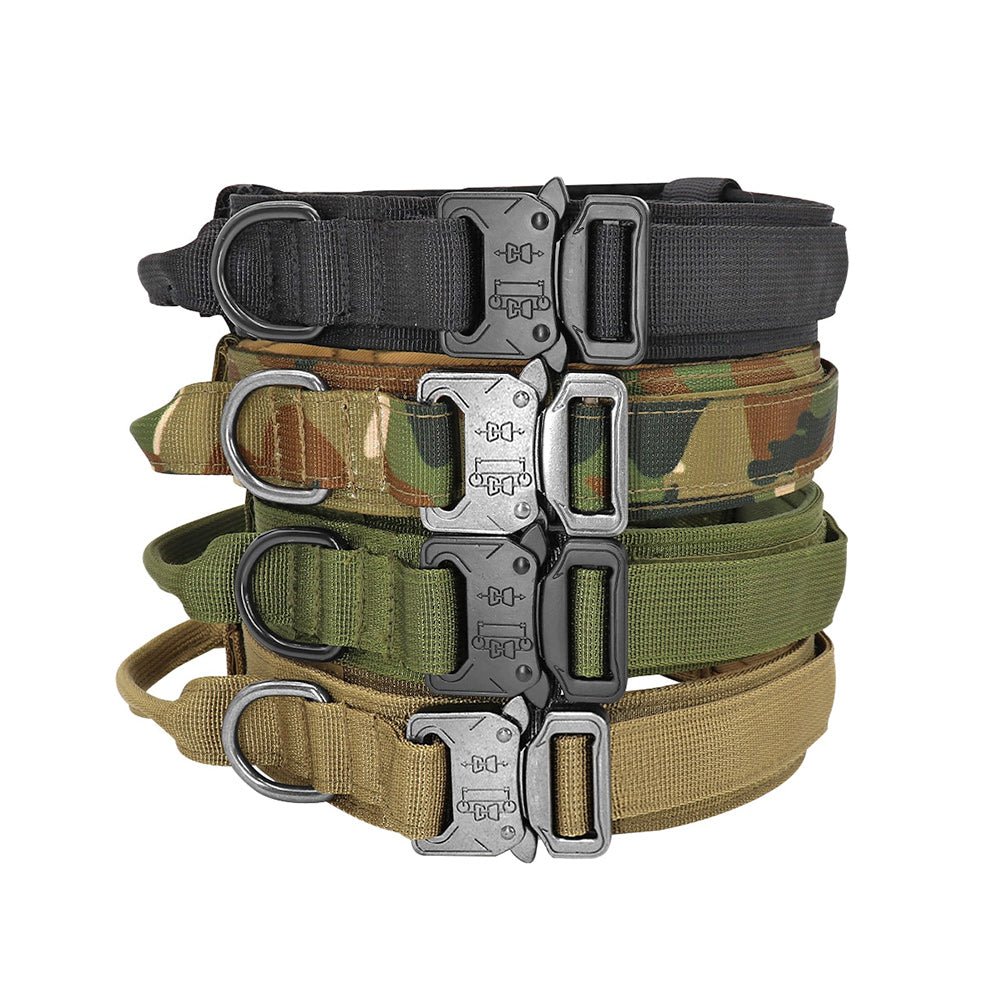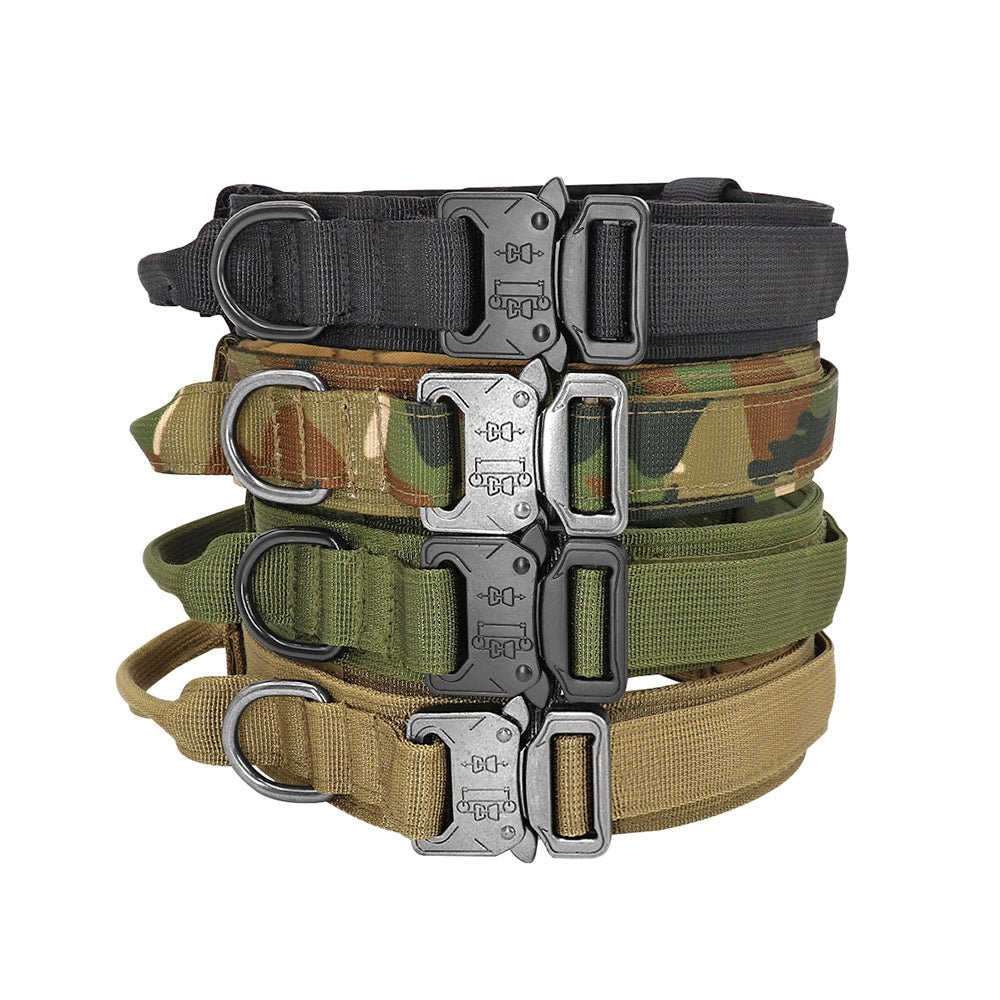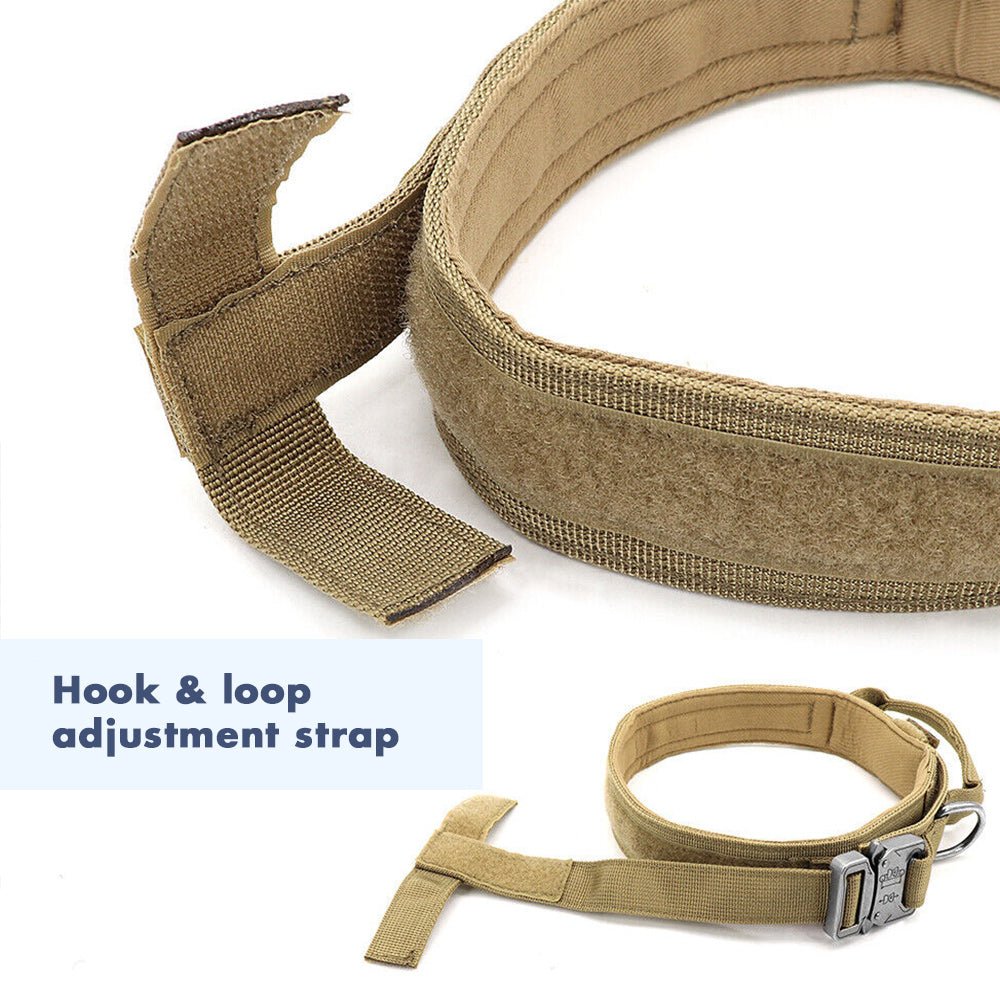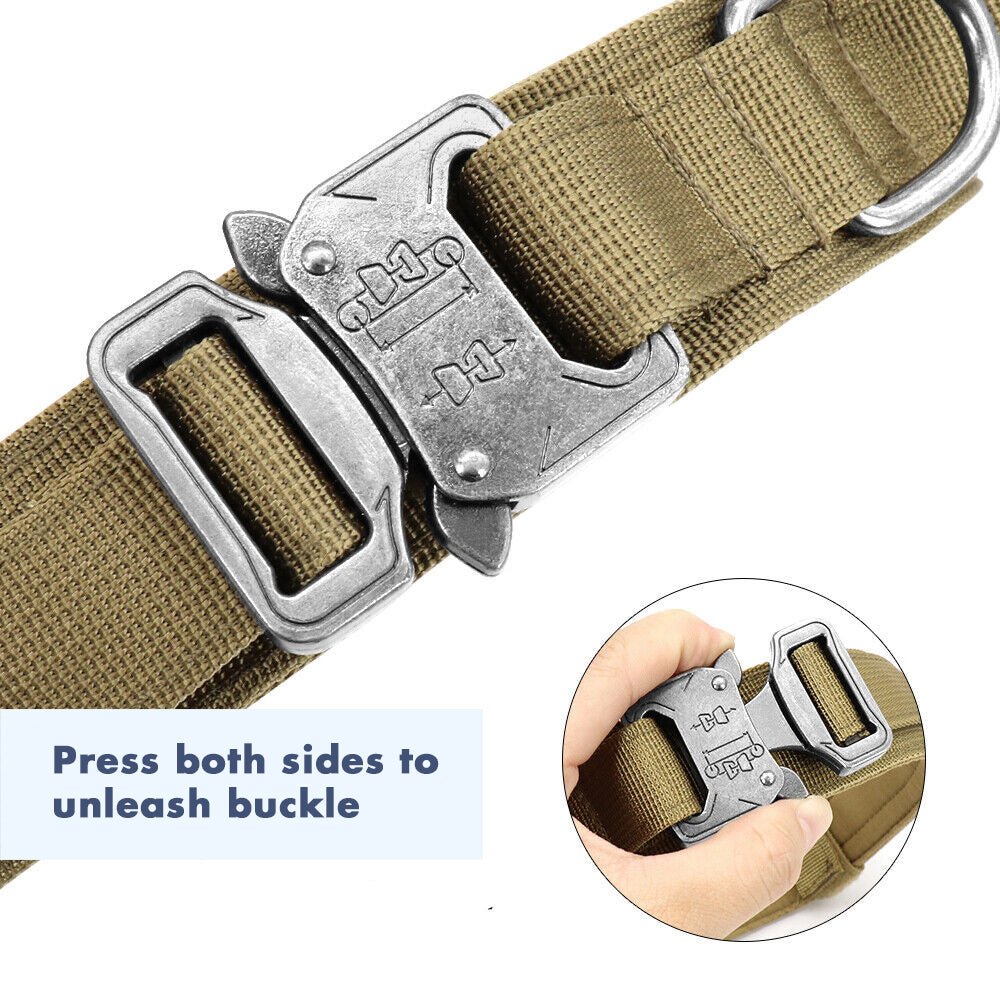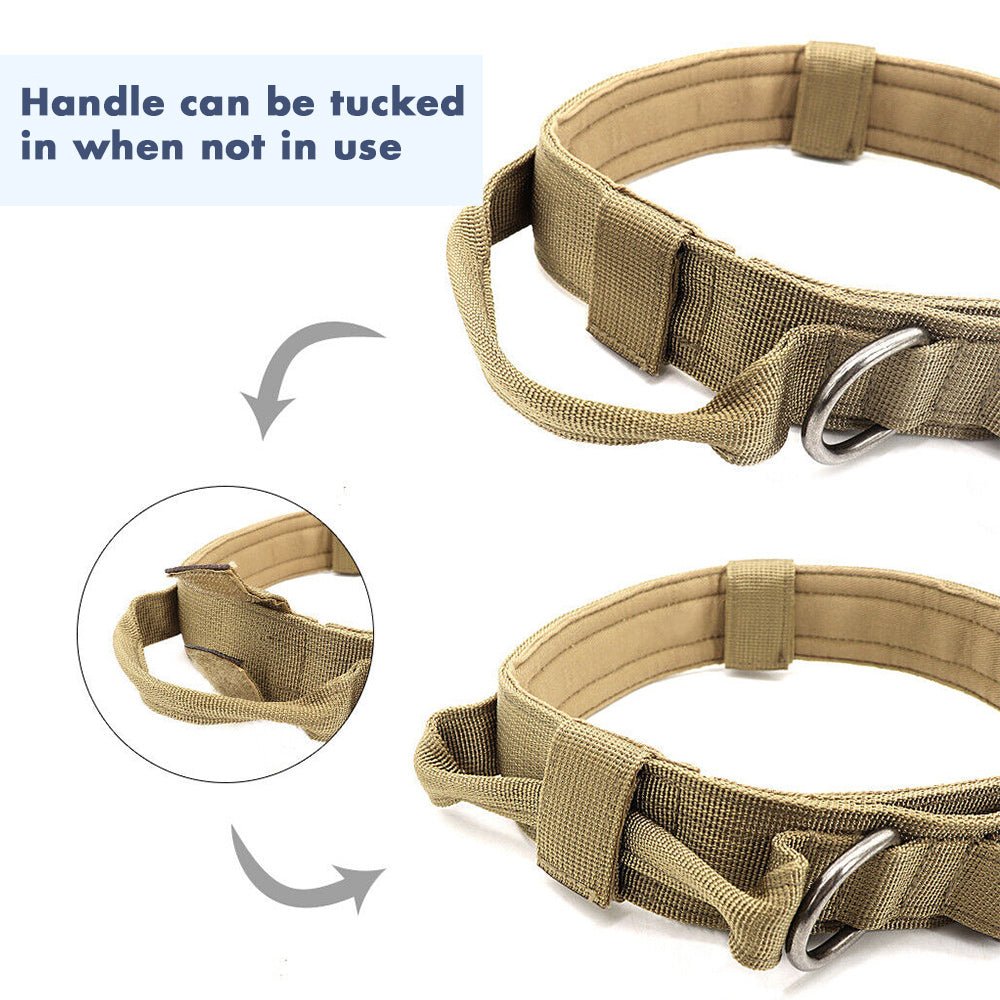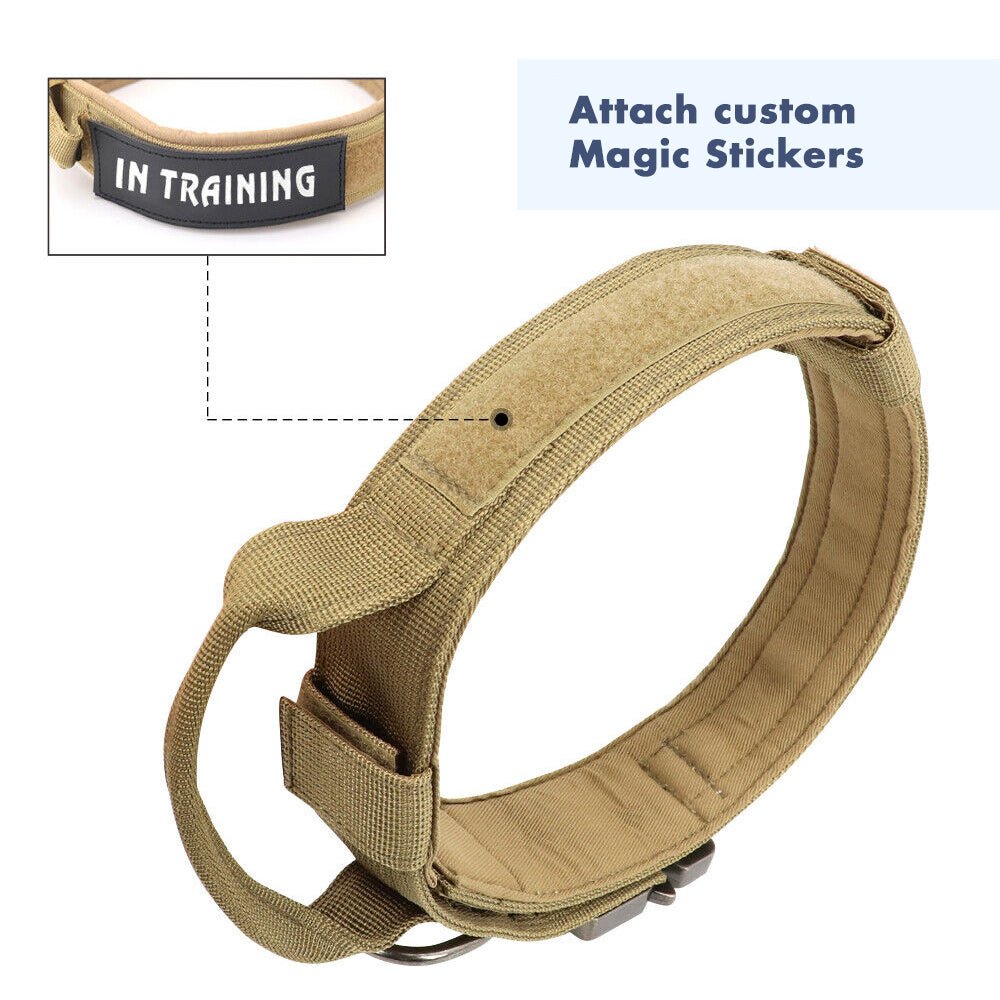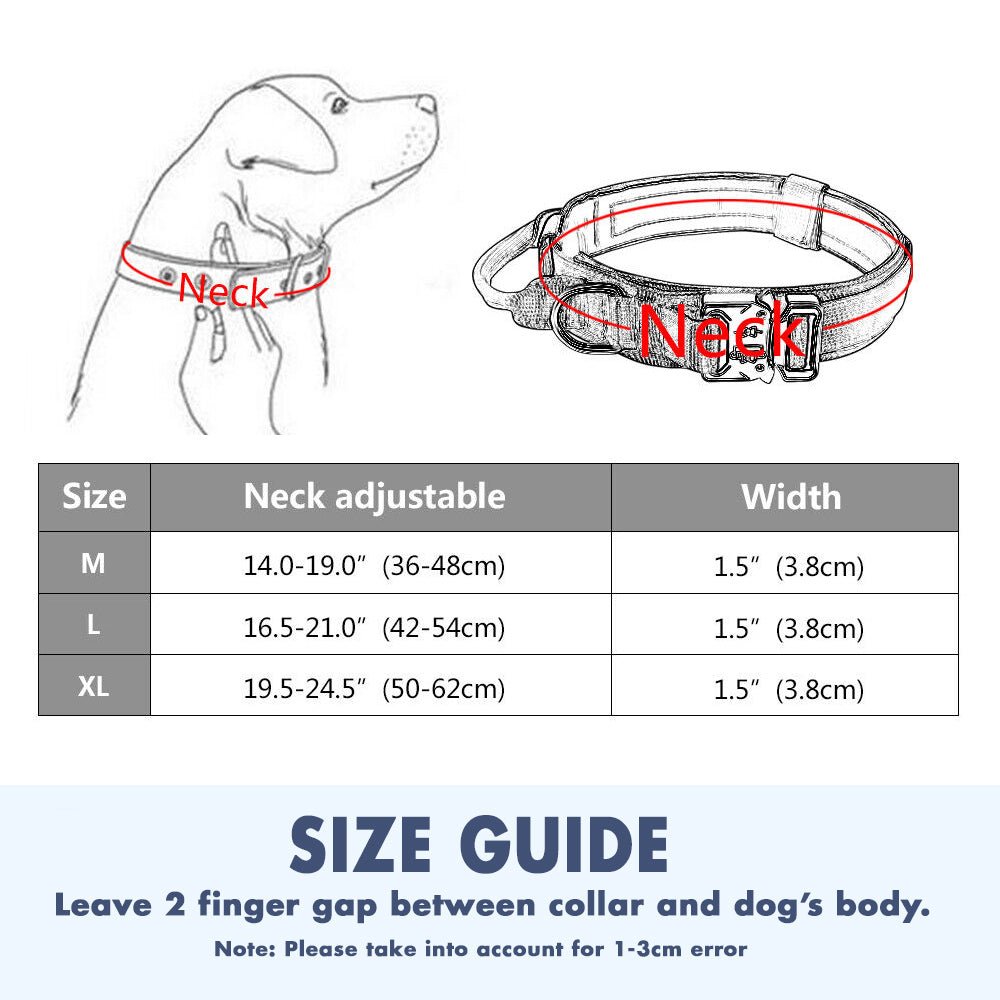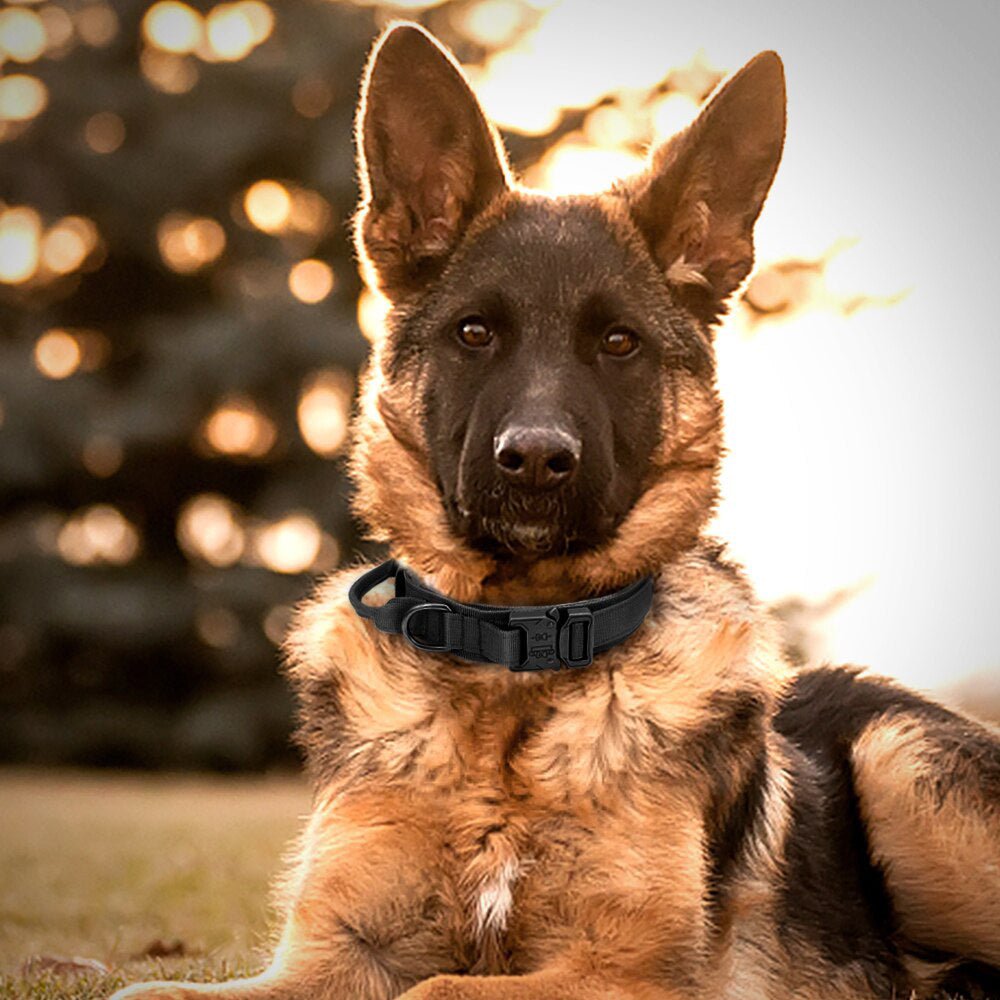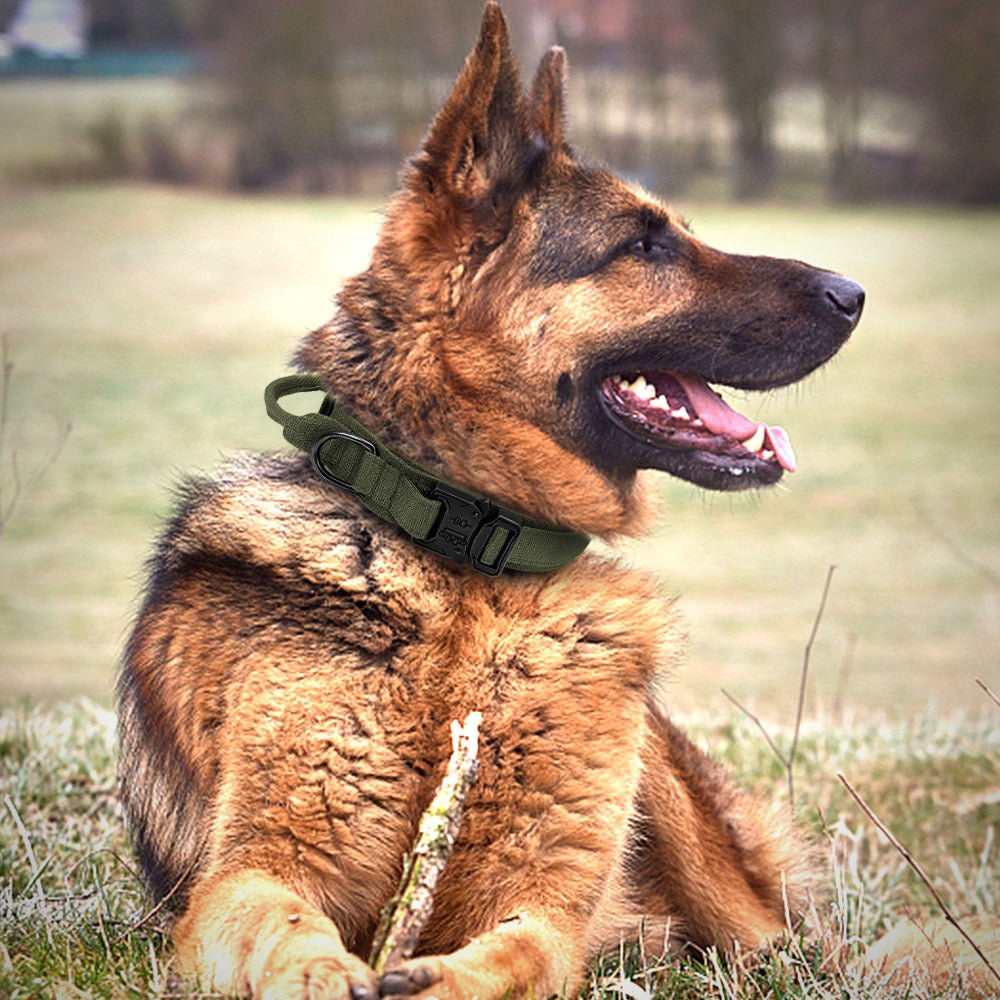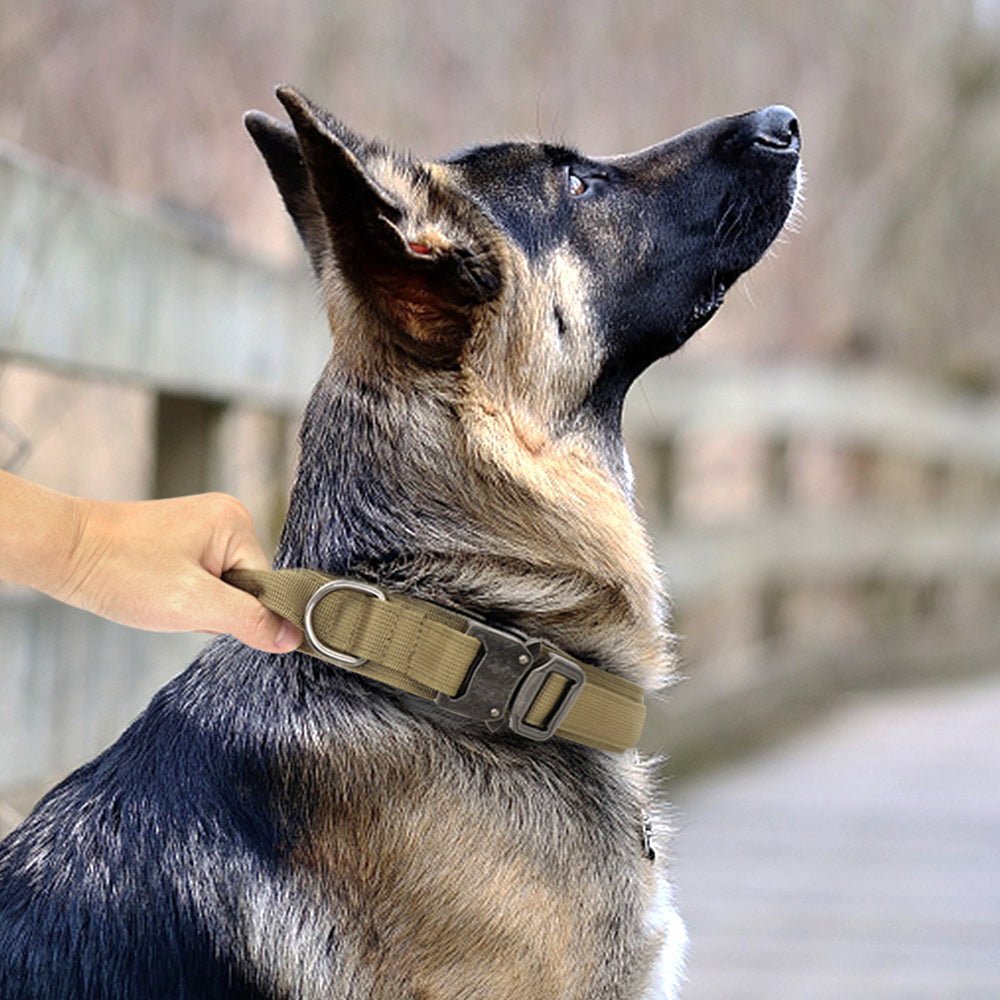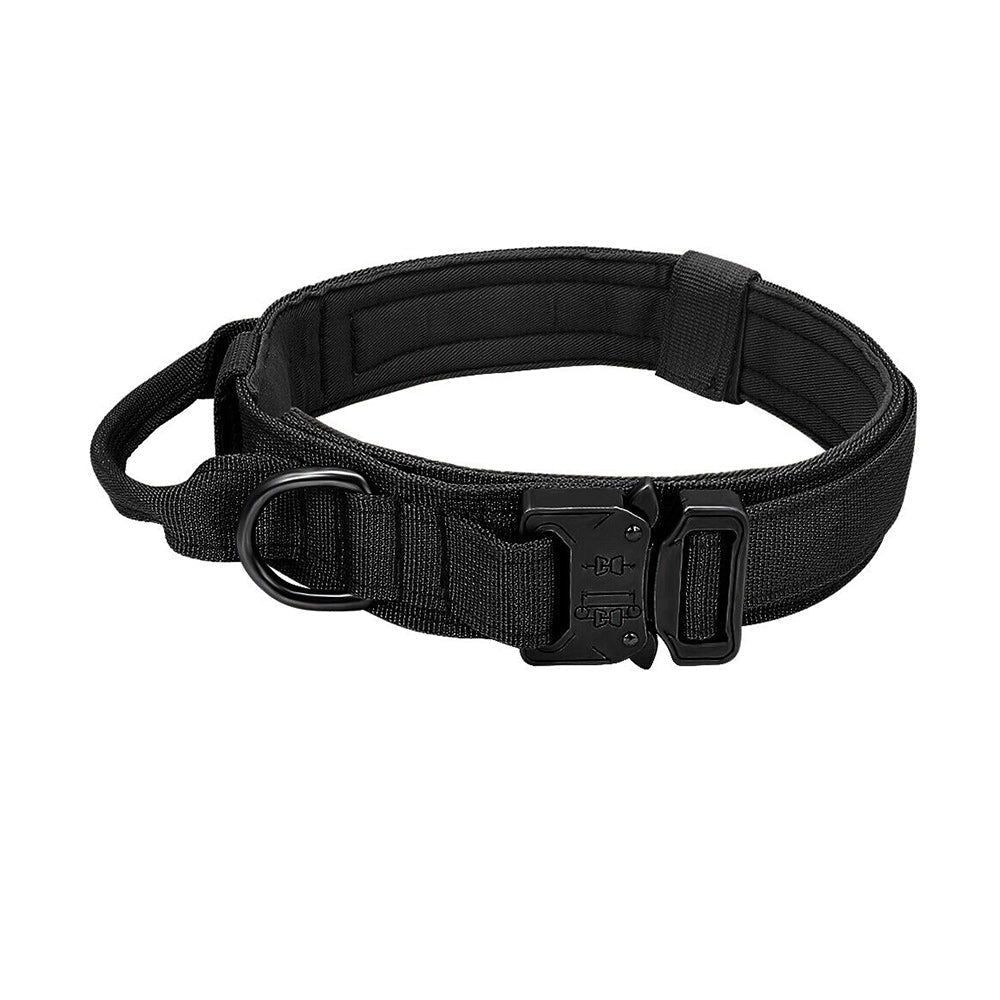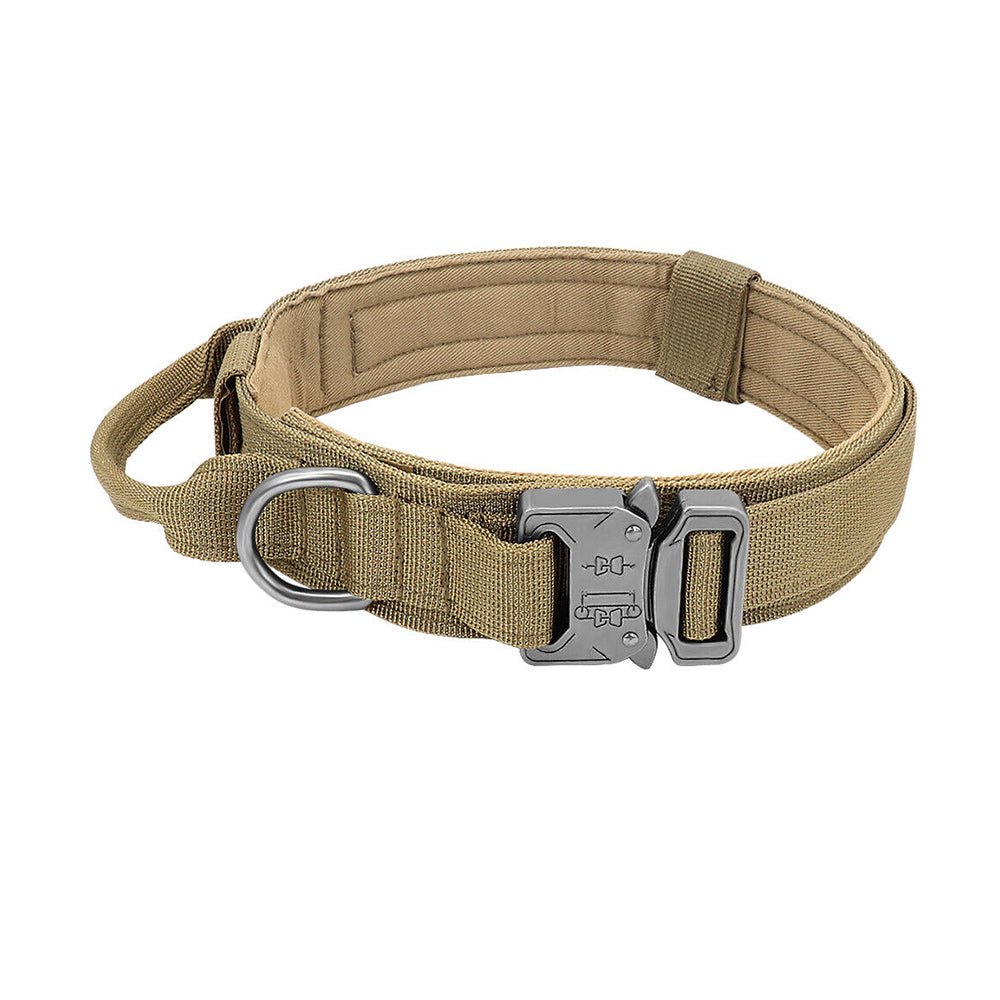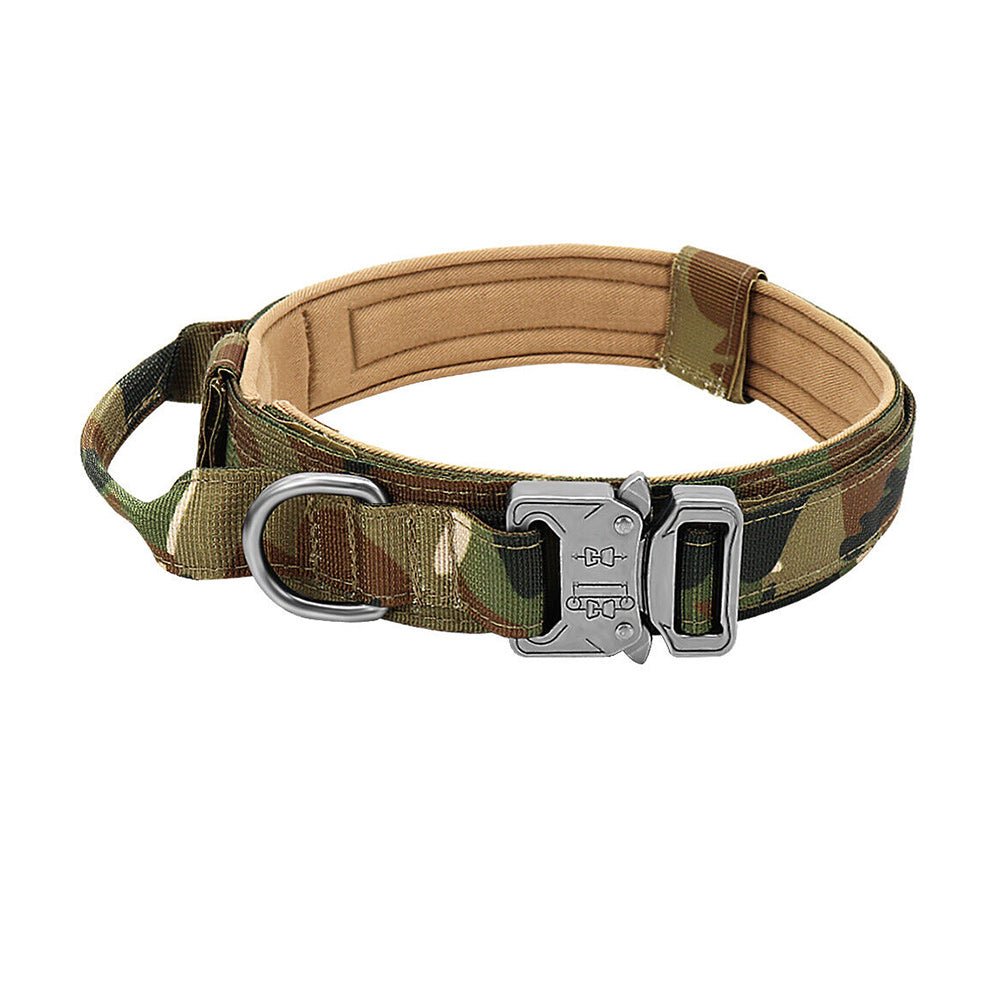 TacticalCollar™ - Military Dog Collar
Over 10,000+ Happy Customers ❤️
This product sponsors meals for shelter dogs!

Secure shopping and payment with

Made for the toughest Doggos
The Barking Mutt's TacticalCollar™ is perfect for both the active dog owner and adventure dog. It's strong and safe, and it will last a lifetime. With its durable design, this collar is perfect for everyday use or even special occasions. Whether you're out on a hike or at the park, your dog will look stylish and be safe with this thick dog collar.
This Tactical dog collar is perfect for dogs who love spending time outdoors. It's a collar for big dogs, it is strong, safe, and built to last a lifetime. Plus, the durable and flexible design makes it easy to adjust for a perfect fit.
Features
DURABILITY- This military-grade tactical dog collar with a handle is made of high-quality 1000D nylon, has a secure metal buckle, and is lined with padded and soft material. It is a thick dog collar yet very flexible and comfortable. The tactical collar is also water-resistant and can be easily cleaned by hand with soap and water. The high tenacity threads will last a lifelong without unraveling or breaking.
SECURE- The collar offers a high level of security, and the metal buckle is rated at 1000lb. The highly adjustable double straps ensure a tight and snuggle fit regardless of what dog breed you have. It is great for larger dog breeds, and it will withstand any type of activity or training. The tactical collar also features a metal leash ring attached to the collar using high strength strap fixed in place by bartack stitching like the stitching used in rock climbing gear.
HANDLING- The heavy-duty dog collar can be used with or without a leash, the reinforced stitching with bartack makes the collar handle very sturdy, reliable, and good for the energetic dog! It is also perfect for training, law enforcement, and tactical use. The handle is made from high strength yet very flexible composite that provides a good grip and it alleviates pressure on the handler's hand. This wide dog collar makes handling your dog very balanced and it won't cause any chafing.
ADJUSTABILITY- The strap provides a generous range of adjustability to accommodate your dog's growth and to provide a snuggle fit every time. The length of the straps has a lot of slack which you can trim down to the length needed or tuck in if your dog is still growing.
USABILITY- The collar is great for dog training, patrolling, hiking, working, walking, running, and hunting. it is suitable for large dog breeds, such as German Shepherd, Border Collie, Rottweiler, Great Dane, Doberman Pinscher, Golden Retriever, Husky, Labrador, Alaskan Malamute. What is great about this collar is its versatility and wide range of use scenarios. The metal leash ring is compatible with all leashes on the market.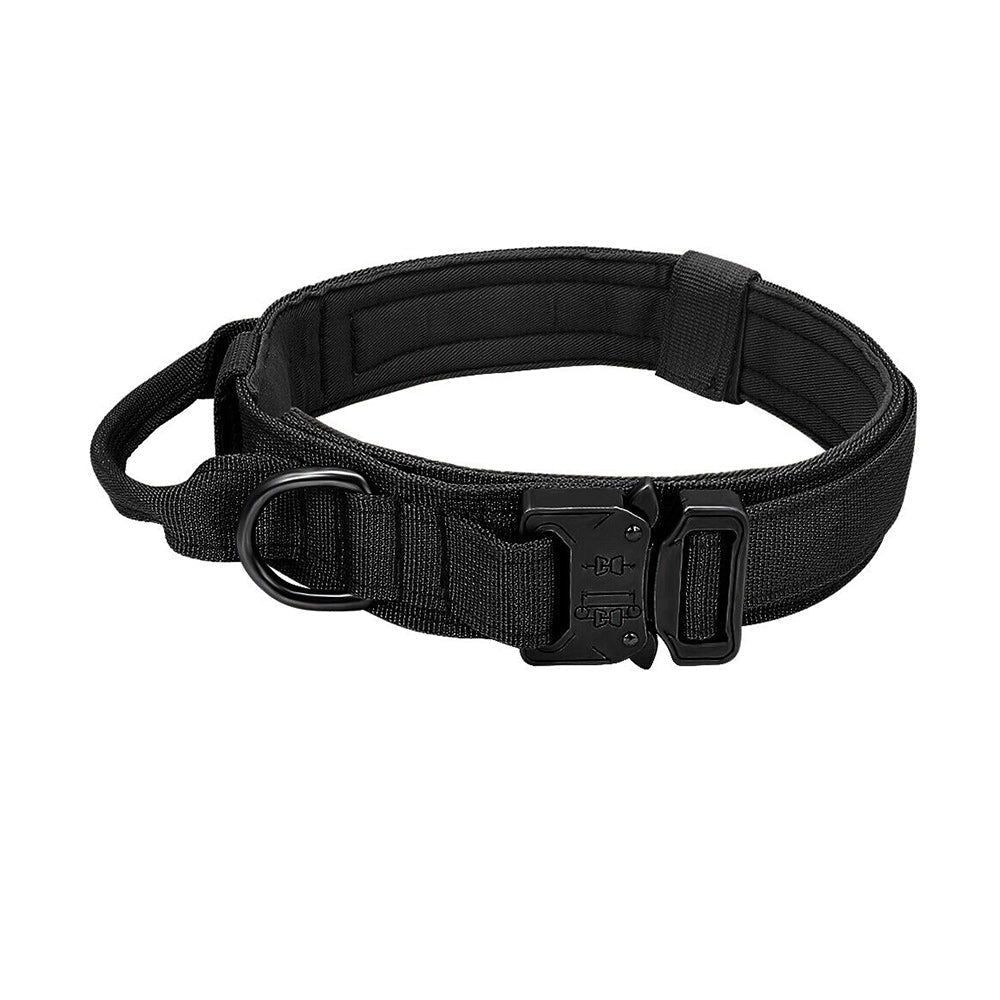 This product has no reviews yet.